WOMEN IN THE BOARDROOM
Insights from Synack's Women in Cyber Breakfast at RSA
Women Cyber Leaders Share their Journeys to the Board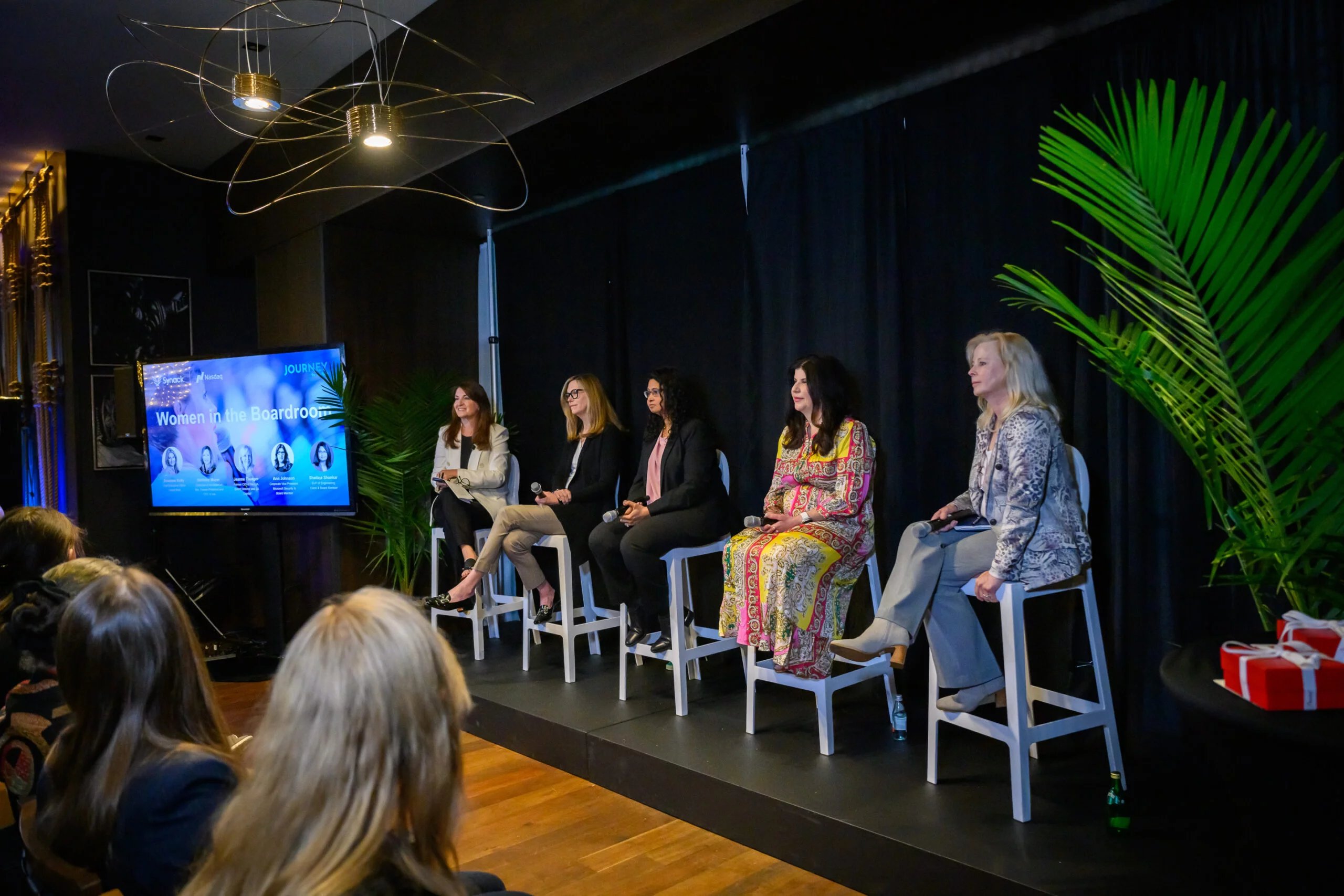 With cyber risks to publicly traded companies growing by the day, it's more important than ever for women in the infosec industry to bring their distinct leadership skills and robust expertise to the boardroom. Synack and co-sponsor Nasdaq hosted board members Bethany Mayer, chair of the board of Box and the former president and CEO of Ixia; Jeanne Tisinger, former CIO of the CIA, board member at C5 Acquisitions Group and senior advisor for Mastercard; Ann Johnson, CVP, Microsoft Security Business Development; and Shailaja K. Shankar, SVP of engineering at Cisco, for an enlightening discussion about their challenges and achievements moderated by Suzanne Kelly, CEO of The Cipher Brief.
In this video, you'll hear about:
The qualifications and time commitments needed for various board positions
How board members shape corporate strategy, open up markets and furnish expertise
The distinction between mentorship and sponsorship, and why it matters for bringing more women into the boardroom

For a blog recap of the board event, click here.